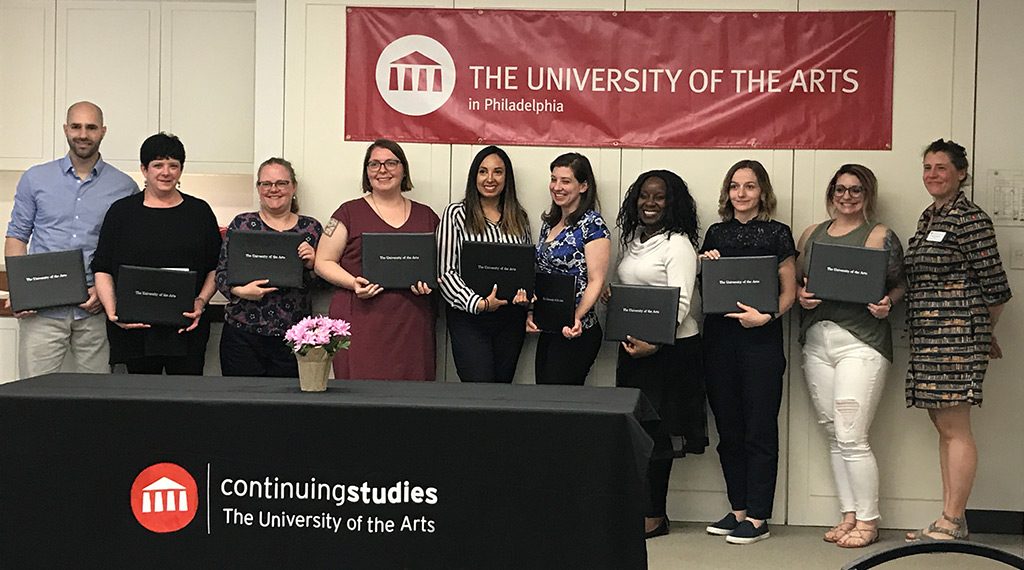 Four years in the making, here is a picture of me (2nd from right) graduating :)
I'm not usually one to blog my own thoughts aside from posting pictures of my pets and food on Facebook and Instagram, but I built this feature into my website so here goes!
I am excited to finally launch my new website! After finishing my Web Design + Development certificate program at the University of the Arts, I decided to redo my portfolio website into a custom built WordPress site. I wanted to experiment with an animated background gradient and some other current design trends and I think it came out quite nicely. Using some stuff I learned from the program, and some stuff I taught myself along the way, this was a fun challenge and I can't wait for my next website to develop.
If you come across anything on this site that isn't working, please let me know!